Whale & Bear Watching
Celebrating 44 years of quality wildlife viewing.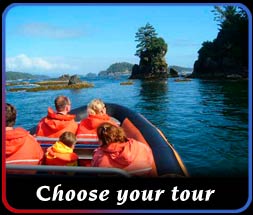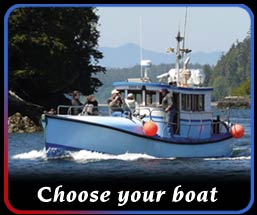 Ucluelet, Vancouver Island, BC Canada
Ucluelet's original, and most respected, wildlife tour company, Subtidal Adventures has the experience to lead you to a great adventure. Every day is a surprise so be observant and you will be rewarded.
Whales, Bears, Birds & Islands
We have it all, and more. Humpback whales, Gray whales, Orca (Killer Whales), seals, Steller and California sea lions, eagles, sea birds, sea otter, river otter, deer and the occasional wolf (locations all subject to seasonal variabilities), and the Broken Group Islands in Pacific Rim National Park. Tell us what you want; we will try to find it for you.
ECO-TOURISM: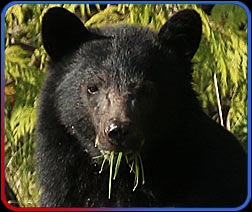 Subtidal Adventures is a leader in Barkley Sound excursions
Staying in Ucluelet or Tofino? Ucluelet is the perfect location to launch your west coast adventure, and you can count on Subtidal Adventures for safe and affordable fun. Our guides live here and understand the local waters, so let us show you this wonderful place the whales, bears and eagles also call home. Superb photo opportunities.
Our Guarantee -

We know you want to see "everything", but we cannot control nature. We offer as much as we can on our trips and we do our best. We can guarantee that if you do not go on a "whale watch", "bear watch", or a "marine mammal watch", you will definitely not see a whale or a bear or a marine mammal. Unfortunately, you will miss the other amazing things our tours have to offer.

Plan ahead:

Check current road construction:
www.facebook.com/eac.bc.ca.kennedy.hill/ or www.discoverucluelet.ca/kennedyhill